Discover the joy of homemade ice cream sandwiches – a delicious blend of nostalgia; creamy goodness, and the perfect biscuit crunch.
Remember the joy of unwrapping an ice cream sandwich and biting into that crunchy, creamy textural fusion as a kid? That perfect combination of velvety ice cream sandwiched between two crunchy cookies, each bite a delicious fusion of textures and flavours.
Let's take a journey down memory lane and recreate those sweet memories with a homemade version. Crafting your ice cream sandwiches isn't just about a tasty treat; it's a nostalgic trip too.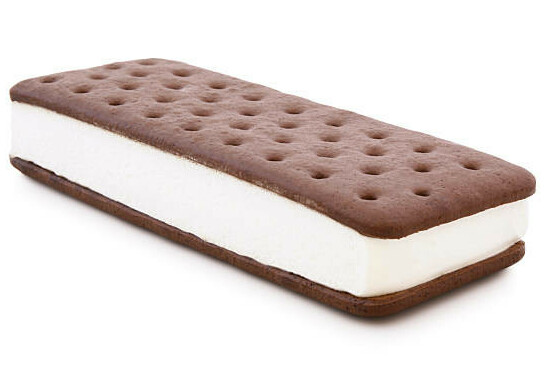 In this article we will discuss the classic dessert that is an Ice Cream Sandwich, we'll detail the textural impact of pairing creamy, cool ice cream with a biscuit crunch, and of course, we will provide you with a step-by-step guide on how you can recreate this delicious dessert. We'll also offer some ideas and guides on additional flavour pairings for your ice cream sandwiches, offering up different ideas for different flavours and textural combinations.
If you'd prefer, you can scroll to the bottom of the article straight to the recipe and method for creating both the ice cream and cookies/biscuits or read along to find out more about this delicious dessert.
Bringing Back the Fun: The Comeback of Ice Cream Sandwiches:
There's something magical about revisiting childhood favourites. Ice cream sandwiches are not just frozen desserts; they are a familiar treat that transports us back to the simple joys of youth. Recreating Ice Cream Sandwiches at home adds a personal touch, turning a snack into a warm, familiar memory.
Like many things, the Ice Cream Sandwich is enjoying a retro return. These classic nostalgic treats are making a delicious comeback and becoming a firm favourite amongst today's generation.
Many are seeking something extra to accompany their favourite ice creams and an ice cream sandwich seems to be the perfect combination of both flavour and texture that's hitting the right spot for many.
The Fun and Creativity of DIY:
Crafting your ice cream sandwiches is a fun, hands-on experience. It's a chance to unlock your creativity, experiment with flavours, and tailor each treat to your personal preferences. Whether you're into classic vanilla or adventurous with pistachio or cookies and cream, the possibilities are endless.
This is an activity that the kids will love as they can get fully involved in the ice cream and cookie making and also they can have a great deal of fun bringing together their creations and decorating the final ice cream sandwich.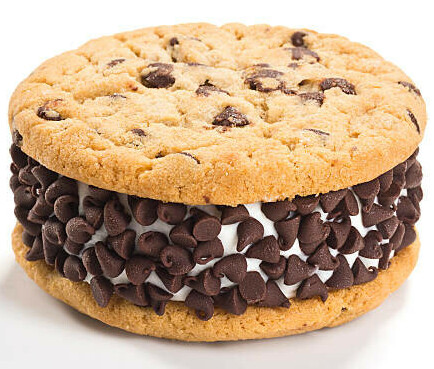 Textural Fusion:
One of the charms of an ice cream sandwich is the sandwich element. The contrast between the cool, creamy ice cream and the satisfying crunch of the biscuit creates a blend that stimulates your taste buds. Achieving the perfect balance is an art, and the reward is a delicious fusion of flavours and textures.
The key to a stellar ice cream sandwich is finding the ideal biscuit. From classic chocolate chip cookies to oatmeal flapjacks, the biscuit serves as the bookends to your homemade ice cream masterpiece.
Experiment with different flavours, and play around with different textures to find your perfect pairing.
Homemade Ice Cream Sandwich Recipe.
Are you ready to create this delicious homemade treat? Below is our recipe and method for Homemade Ice Cream Sandwiches.
Ingredients:
Choose your favourite Homemade Ice Cream (click on the link to go to our recipes and methods section where you can find endless ice cream recipes to choose from).
For the cookies, we have gone with Chewy Choc Chip Cookies, but there are a variety of cookies you can try. We've provided a list below of some alternatives.
Chewy Chocolate Chip Cookies Recipe:
Ingredients: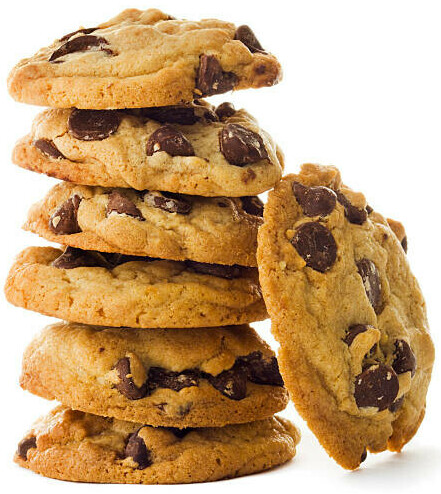 225g unsalted butter, softened
200g brown sugar
100g granulated sugar
2 large eggs
2 teaspoons vanilla extract
375g plain flour
1 teaspoon baking soda ** see below **
1/2 teaspoon baking powder ** see below **
1/2 teaspoon salt
300g chocolate chips (dark, semi-sweet, or a mix)
Instructions:
Preheat the Oven: Preheat your oven to 180°C (160°C for fan ovens) or Gas Mark 4. Line baking sheets with parchment paper.
Cream the Butter and Sugars: In a large mixing bowl, cream together the softened butter, brown sugar, and granulated sugar until light and fluffy. This can be done with a hand mixer or a stand mixer.
Add Eggs and Vanilla: Add the eggs one at a time, beating well after each addition. Then, mix in the vanilla extract until well combined.
Combine Dry Ingredients: In a separate bowl, whisk together the flour, baking soda, baking powder, and salt.
Gradually Add Dry Ingredients: Gradually add the dry ingredients to the wet ingredients, mixing until just combined. Be careful not to overmix; stop as soon as the flour disappears into the dough.
Fold in Chocolate Chips: Gently fold in the chocolate chips until evenly distributed throughout the dough.
Chill the Dough (Optional): For extra chewiness, you can refrigerate the dough for 30 minutes to 1 hour. Chilled dough tends to result in thicker and chewier cookies.
Form Cookie Dough Balls: Scoop out portions of dough and roll them into balls (about 2.5 to 4 cm in diameter). Place them on the prepared baking sheets, leaving enough space between each.
Bake: Bake in the preheated oven for 10-12 minutes or until the edges are set and the centres are still soft. The cookies will continue to firm up as they cool.
Cool on Baking Sheet: Allow the cookies to cool on the baking sheets for 5 minutes before transferring them to a wire rack to cool completely.
Feel free to customise the recipe by adding nuts, using different types of chocolate chips, or incorporating other mix-ins of your choice.
Bringing it all together and forming your Ice Cream Sandwich:

Soften the ice cream slightly until it's easy to scoop.
Take a generous scoop of ice cream and place it on the flat side of one cookie.
Gently press another cookie onto the ice cream, creating a sandwich.
Optional: Roll the edges of the sandwich in sprinkles, crushed nuts, or mini chocolate chips for an extra touch of fun.
Place the sandwiches on a tray and freeze for at least 2 hours.
Enjoy your homemade ice cream sandwiches!
Note: This is a great recipe and frozen treat that you can get the kids involved in making. There's lots of fun to be had creating your own ice cream sandwiches and the kids will love this activity and the chance to be creative.
Alternative Biscuits: Experimenting with Flavourful Pairings
1. Flapjacks: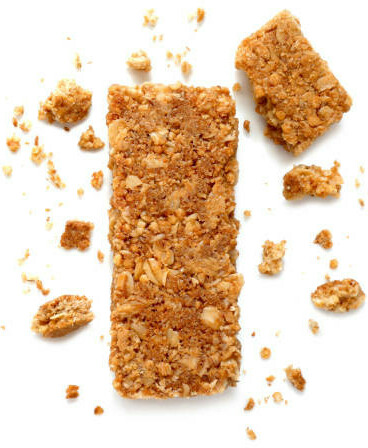 Flapjacks, with their chewy and oaty texture, add a textural contrast to the smoothness of ice cream. Their slightly sweet and buttery flavour enhances the overall richness, making them an excellent choice for those who enjoy a hearty treat. For flavour combinations, try pairing flapjacks with classic vanilla or caramel-swirl ice cream.
2. Malted Milk Biscuits:
Malted milk biscuits bring a nostalgic malt flavour and a satisfying crunch. Their not-too-sweet taste complements a wide range of ice cream flavours. Consider pairing them with chocolate or malted vanilla ice cream for a combination reminiscent of an old-fashioned milkshake.
3. Choc Chip Cookies:
Choc chip cookies are a classic choice, offering bursts of chocolate in every bite. These cookies pair exceptionally well with virtually any ice cream flavour. For an indulgent experience, try them with mint chocolate chip ice cream or go for the timeless combo of chocolate chip cookies with vanilla ice cream.
4. Shortbread: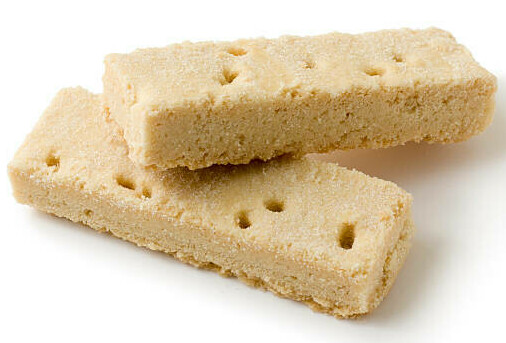 Shortbread, with its buttery and crumbly texture, provides a delicate base for the ice cream. Its subtle sweetness enhances the flavours without overpowering them. Pair shortbread with fruity ice cream like strawberry or lemon sorbet for a refreshing and elegant combination.
5. Churros:
Churros make an excellent biscuit element for an ice cream sandwich due to their texture. Churros have a unique texture that is crispy on the outside and soft on the inside. This provides a delicious contrast to the creamy texture of ice cream, creating a more interesting and satisfying overall mouthfeel. Churros are often covered in cinnamon so these naturally pair incredibly well with a Cinnamon or Mixed Spice Ice Cream.
Remember, the key is to balance the textures and flavours.
Feel free to mix and match to create your own signature ice cream sandwich experience!
Whether you're a fan of the classics or eager to explore new flavour horizons, there's a perfect pairing waiting to be discovered. Enjoy the delicious journey of crafting and savouring your unique ice cream sandwiches!
Additional Tips on the use of Baking Powder vs Baking Soda or both
Baking soda and baking powder are both raising agents used in baking, but they work in slightly different ways: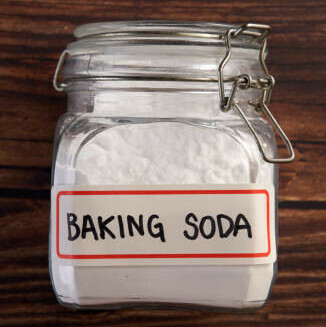 Baking Soda (Sodium Bicarbonate):
Activation: It requires an acidic ingredient to activate its raising properties. This can be yoghurt, vinegar, buttermilk, or a similar acidic component in a recipe.
Reaction:

When mixed with an acid, baking soda produces carbon dioxide gas, which causes dough or batter to rise.
Baking Powder:
Composition: Baking powder contains both an acid (usually cream of tartar) and an alkaline substance (usually baking soda), along with a starch to keep them from reacting prematurely.
Double Action:

There are two types of baking powder – single-acting and double-acting. Double-acting baking powder releases carbon dioxide gas in two stages: first when mixed with a liquid, and then when exposed to heat.
In recipes, the choice between baking soda and baking powder depends on the ingredients. If there's already an acidic component in the recipe (like yoghurt or buttermilk), you might use baking soda. If not, or if you want an extra rise boost, you'd use baking powder.
Using the right raising agent is crucial for the texture and taste of your baked goods.
In some recipes, both baking soda and baking powder are used to take advantage of their different raising properties. Baking soda requires an acidic component to activate its raising action, while baking powder contains both an acid and a base, allowing it to react in different stages.
In this particular recipe, Chewy Choco Chip Cookies, the combination of both baking soda and baking powder is used to achieve a specific texture and rise in the cookies. The baking soda reacts with the acidic components in the recipe, providing an initial lift, while the baking powder contributes additional rise during the baking process.
Using both can help balance the flavours and textures in the final product. However, the exact
combination of raising agents can vary based on the desired outcome of the recipe.
We hope you have enjoyed our article on the Nostalgic, now Retro dessert that is an Ice Cream Sandwich.
Please drop us a comment below if you have any questions and of course, we would love to know how you get on recreating your own Homemade Ice Cream Sandwich combinations.