Hi there, welcome to Frosted Fusions, glad you stopped by!
Why Frosted Fusions?
The Fun & Discovery of Fusing Unexpected Ice Cream Flavours.
We love Ice cream – Plain and Sprinkles, we love it! Oops, typo that's Plain and Simple; WE LOVE ICE CREAM!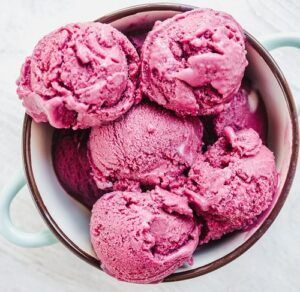 We love the cool refreshing sensation, we love the variety of flavours, we love the warm, cosy feeling it can give you when you're feeling poorly, we love sharing our ice cream with friends and family, we love the fun we have trying new flavours and we love the nostalgia that eating ice cream can evoke!
What we love the most is that there are no limits to Ice cream flavours and styles that you can try, so we especially love fusing different flavours and bringing together unusual and unexpected combinations and creating delightful treats – that shouldn't work, but somehow do!
Where did it all begin?
Hi, I'm Cherie. A mum first and foremost and a passionate Ice Cream maker thereafter. My kids mean everything to me. My son has Autism, he's high functioning, very able and capable and brilliant in so many ways, but he has many struggles and challenges too. One of those challenges centres around food. My Stepdaughter although not diagnosed with any form of Autism, certainly displays a few familiar traits and has sensory challenges with regard to food too.
Food for many years has been a big challenge – textures, tastes, visual appearances, colours, smells – all of these factors impacting and limiting my kid's food ranges.
Any mum, any parent will understand my desire to find ways that I can enhance my kid's experiences with food. Their daily sustenance.
More and more, I've struggled to find food that ticks the many boxes that are needed to meet my kid's sensory requirements. More and more I look at the food we purchase from the supermarkets and I am dismayed at the ingredients used. The list of some products can be lengthy and laden with names of ingredients that simply cannot be good for us, our bodies, or our health.
I'm no dietician or nutritionist. I'm a mum, and even without being armed with those two qualifications, I just know.
Finding a solution…
In order to find a solution, I started making food from scratch. Homemade Bread – I bought a bread maker and made our own. I know exactly what's in it (plus who doesn't love the smell of freshly baked bread), and although it may not last as long as shop-bought bread and there's a lot to be said about that, it tastes great and I know what my kids are eating is healthy, and nutritious.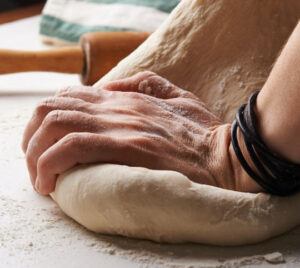 Homemade burgers & sausages, quite a long-winded and messy affair truth be known, but I know exactly what's in them no nasty additions. Homemade chicken goujons, Homemade pasta, my boy loves his 'mama's pasta'. It's simple, it's probably far from perfect (Italian mamas everywhere would likely let me know how wrong it is), but my boy loves it and I love knowing what's in it. Good, wholesome, simple, healthy produce. My stepdaughter doesn't love my pasta (very sad face) as I haven't yet mastered an eggless version – a work-in-progress munchkin!
I want, as any parent does, to know my kids are eating food that is good for them, food that is nutritious and healthy, supporting and boosting their immune systems, building their strength, and keeping their bodies strong.
I 100% do not want to give them food that is laced with additives, preservatives, colourings, flavour enhancers etc.
Then along comes Ice Cream!
With my kid's food sensory challenges, things need to be simple. Not lots of colours, not loaded with additives or artificial preservatives, but simple, nutritious, fresh and healthy.
Shop-bought Ice Cream is possibly one of the worst food products in regards to the additional extras that are added – Preservatives to keep them longer. Setting agents and stabilisers to make them set. Colourings to present foods as we expect to see them. Flavour enhancers as so few fresh ingredients are used.
I want my kids to enjoy the occasional treat without worrying they are eating something loaded with unhealthy extras.
The Ice Cream Journey begins.
So I dabbled, I bought my first Ice cream maker, it was a cheap £30.00 type and I gave it a whirl!
The first batches, okay well I guess you could say they left a lot to be desired, but I'm a determined type me, and I tried again, and again and again, until I got it right. It's when I got that gleam from my kid's eyes, that I knew I was on the right path.
Knowing they can enjoy sweet treats, without the unhealthy extras is rewarding. I know exactly what goes into their Ice Cream and I have the ability to adapt to meet their needs, precisely.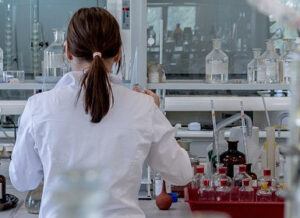 With my kids, as I said, they like simple. But, you can't keep an experimentalist from experimenting!
I started trying a few extra flavours, a few different combinations, most worked, and some did not! The less said about the latter the better I think!
With all the Ice Cream I have made, one thing remains true – I know exactly what is in them. I know it has fresh ingredients, I know the amount of sugar being added, if at all. There are no additives and no flavour enhancers.
I adapt using alternative milk where I can and if I do use colourings, I will always use natural colours – Turmeric = Yellow, Spirulina = Green, Paprika = Red so I can be assured I am only giving them wholesome goodness.
Today I now create Bacon and Maple Syrup Ice Cream, Beetroot Ice Cream, and Lavender and Honey Ice Cream as if I'm making a cup of coffee, oh Coffee and Salted Caramel Ice Cream, that's another winner!
Alas, my kids still stick with Vanilla. They like their Ice cream simple. But I am always trying out new flavours and always looking to see where I can make healthy and delicious treats for friends and extended family.
The wonder of making your own homemade ice cream is that you can 100% tailor it to your own taste requirements. You can replace sugars with alternatives like Honey or Agave, or you can switch out the milk and cream for alternative milk such as Coconut or Almond, both of which work wonderfully in Ice creams for those who suffer from dairy intolerances. Also by using these alternative milks, you can make ice creams vegan and vegetarian-friendly.
Sharing our passion with you.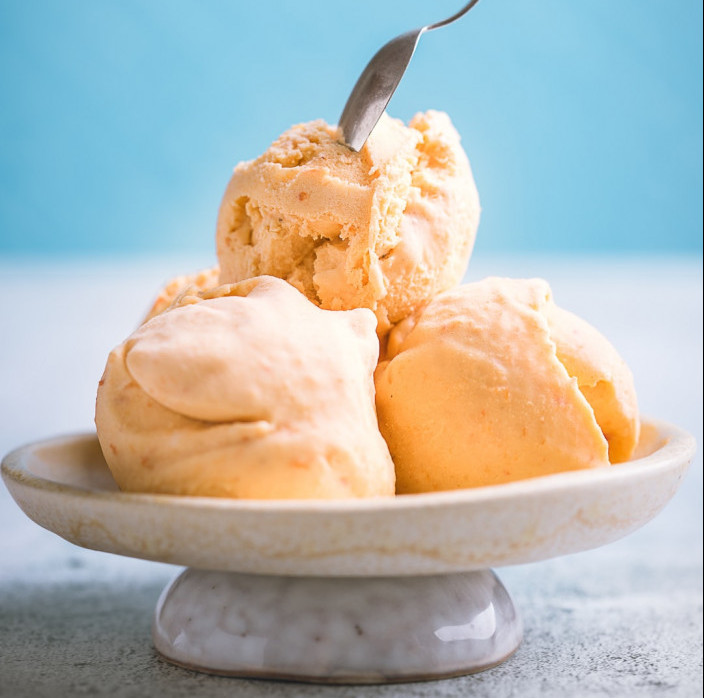 We want to share with you all that we have learned and share all our healthy, nutritious and rather tasty Ice Creams with you so that you too can have the comfort of knowing your kids, your families and friends, and your loved ones are enjoying quality, healthy, goodness in the Homemade Ice Creams you learn to make.
Let's face it, life can be hard going and challenging at times, so let's share and enjoy some of the good stuff – Ice Cream!!
As you scroll through our site, you'll find an abundance of information about Ice cream, Gelato, Sorbets, Frozen Yoghurts and other tasty treats.
To us, these are merely variations of the 'frozen delights' that we love.
There are recipes and methods, healthy insights into the benefits of the ingredients we like to use, history about these frozen delights, information and guides on how to make your own delectably delicious homemade treats, fun facts and did you know information, reviews on products needed to make your very own homemade ice cream and so much more useful information that we hope you'll enjoy browsing through and find useful and possibly even try out for yourselves.
And for something entirely different.
In addition to sharing our passion for all things Ice Cream, we also promote Wealthy Affiliate which is an online platform that teaches people how to build successful online businesses.
They have a very active and supportive community, a proven training system, and a membership of over 2.7 million.
What is most important to us; they have a Trustpilot rating of 4.9 out of 5 having been established for over 15 years.
It's through Wealthy Affiliates and all the tools and support that is on offer, that we have learned how to build and develop our website and create an online business.
With the many 'make money online schemes' out there, we have found Wealthy Affiliate to be the best, offering a free 7-day 'test drive' trial so you can see if it works for you or not before making any commitment. We would recommend their program to everyone.
If you would like to find out more, then please check out Wealthy Affiliates here. Or click on the image below.
If you need a hand finding your way around our site or have any questions at all, please feel free to leave us a comment below and we'll be sure to get back to you.
Keep cool and fuse the flavours!
Cherie
Email; cherie@frostedfusions.com
Website; www.frostedfusions.com